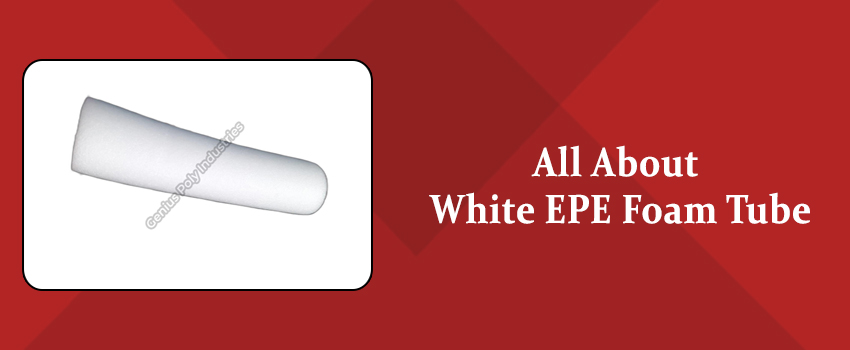 EPE foam is a lightweight and flexible material with numerous applications, the most common of which are packaging and construction. EPE foam is both strong and resilient, making it an excellent choice for impact absorption and cushioning. It is also moisture-resistant and does not readily absorb water, making it an excellent choice for outdoor applications. Because EPE foam is non-toxic and does not emit harmful chemicals, it is appropriate for use in children's toys and food packaging.
Making of White EPE Foam
A thermoplastic polymer is used to make this type of plastic. The polyethylene pellets are expanded with steam to produce EPE foam. The process of expanding the pellets produces a foamy material with a closed-cell structure.
Application of White EPE Foam
It has numerous applications, ranging from packaging and insulation to construction and toys. As a result, a lightweight, spongy material that is strong and durable is created. Because it is lightweight and cushioning, EPE foam is an excellent packaging material. It is also used in buildings, particularly for insulation and soundproofing. Since white EPE foam is non-toxic and recyclable material therefore it is an environmentally friendly option.
Advantages of EPE foam
EPE Foam is a lightweight, durable, and versatile material that can be used for a wide range of applications.
● EPE foam has a wide range of advantages which is the main reason why this material is used in different applications. One of the advantages of EPE foam is that it has a good moisture barrier. This means that the material can resist moisture and humidity. This is because EPE foam is a closed-cell material. Which means that the cells of the foam are not connected internally. As a result, the foam can resist moisture and humidity.
● Moreover, EPE foam is also resistant to chemicals. We can infer from this that EPE foam can be used in different environments. Another advantage of EPE
foam is that it is lightweight. This means that it is easy to transport and store. Moreover, EPE foam is also easy to handle and install
● EPE foam is also resistant to water and mold, making it an ideal material for a variety of applications.
EPE Foam Eco- Friendly
● EPE Foam is Eco- Friendly because it uses environmentally friendly materials, such as EPE foam, which are used in foam insulation. The foams are made from natural gas, oil, or materials certified by the Renewable Resources Committee (REC).
● EPE foam is environmentally friendly as its production produces no harmful byproducts. As a result, the material is a good choice for a variety of applications, including green building and automobile manufacturing, and provides a cushion for people during relaxation or exercise. EPE, unlike other foam types, does not emit harmful toxins when disposed of. If you want the best quality white EPE foam then search for White EPE Foam Tube Supplier.
EPE foam is eco-friendly, making it a long-lasting product. Because it is made of natural materials, it is environmentally friendly and does not harm animals or the ozone layer.